Day 2: July 22, Patterson Arrives in Pasco –>
UPDATE: The following series of posts details the Alaska Or Rust crew's adventures (view crew and jeeps here), starting with our separate trips to Dawson Creek, BC, Canada, the official start of the Alaska Or Rust adventure (see overview and why we did the trip here).

There were 11 jeeps and 25 people that headed to the starting line. Our goal was for everyone to meet in Dawson Creek on July 27th, 2017. 
After centuries of planning, or maybe it just feels that way, the first intrepid jeepers are on their way. Scott Gilbert, Rick Pacholski, and Bob Christy are leaving Cincinnati, Ohio, in Scott's wagon, bound for Paris, Illinois.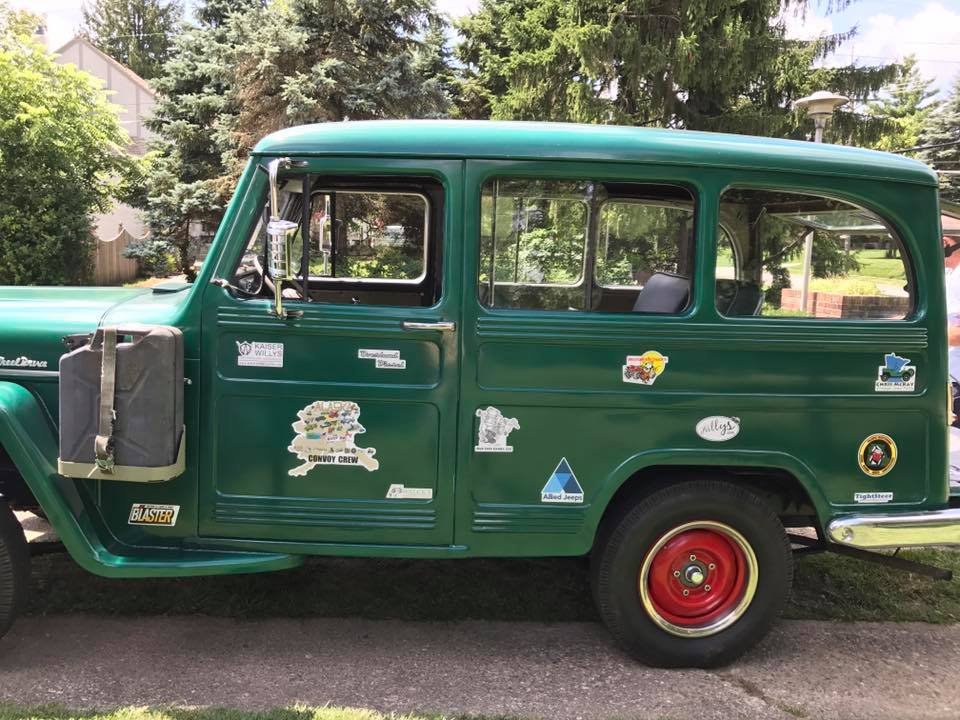 Meanwhile, Bill Reiss is about ready to leave Pennsylvania in his updated former Dually Trencher CJ-5 and custom trailer.:
Merlin and Britt will be leaving soon in their WWII Willys MB, now that his tow rig has a new tranny (these things have to come at the worst time!), along with Joe and Emily in their CJ-3B.
Hugo and Fernando Vidal are flying out late tonight and will be arriving in Portland early Saturday morning. They'll be driving up to Seattle to pick up their Wrangler (thanks to Jeep's parent company FCA) and then driving to meet us in Pasco. We plan to leave on the 24th. However, the western fires in British Columbia have led to change our route north slightly.