Our eWillys Michigan bureau, lead by Brian (and staffed only by Brian), uncovered a treasure trove of images, most I haven't seen before, of early jeep demonstrations, publicity images and more.
Brian writes, "the source is the Toledo-Lucas County Public Library and, best of all, it is free!!!   Here is the Search link   http://66.213.36.25/.  To Link to the library image collection explanation, go here http://www.toledolibrary.org/collection/images.asp.  I think one of the best sets are the Farm Jeep trials in New Hudson Michigan..Wow"
Here is some of the searches he has done: (Willys jeeps) (willys workers) (Jeep automobiles) (farm Jeep) (Willys factory) (Military).
Here's some of the images found using the search term "jeep" — note that the term search term jeep doesn't yield other pictures that I saw while surfing this site this morning.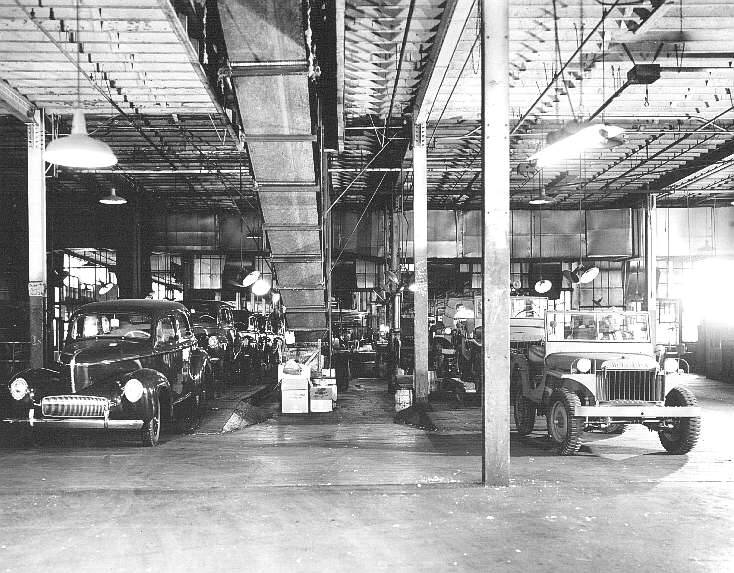 I'm not sure I'd want to be in the vehicle in the pic below….