I was quite surprised yesterday, as I noted in my post related to the Waikiki VJ Day Video, that I spotted a mustard yellow MB with the words "SHORE PATROL" emblazoned across the windshield frame.  Also interesting is the top on this jeep.  See how it appears to go up before it heads back.  I'm wondering if that's a hard top of some kind?
That lead me on a trek to find any other shore patrol jeep with a color scheme that was NOT a light blue color.  A quick google search of the term "Shore Patrol Jeeps" reveals an endless slew of light blue Jeeps evoking, in my mind, a Navy theme. However, despite my searches, I couldn't locate anything other than Navy themed or Army Green Shore Patrol Jeeps.
So, to the upper right is the best snapshot I could get of the Waikiki Shore Patrol Jeep, followed by some other Shore Patrols I found around the web.
Here's the closest example I found to the yellow one. This one has the unusual top:
From Brian's WWII site we have this one (google says it should be at this link, but I couldn't find it):
Here's a different angle of the same one from Fotki:
Here's one from the CJ-3B Page — this time a complete M-38:
Here's a 'Shore Patrol' jeep that's likely a M-38 with some other parts  (unsure if this was ever a shore patrol jeep):
Here's another 'mutt' of a Shore Jeep:
Here's a nicely restored MB Shore Patrol vehicle from Argentina that I featured a while ago: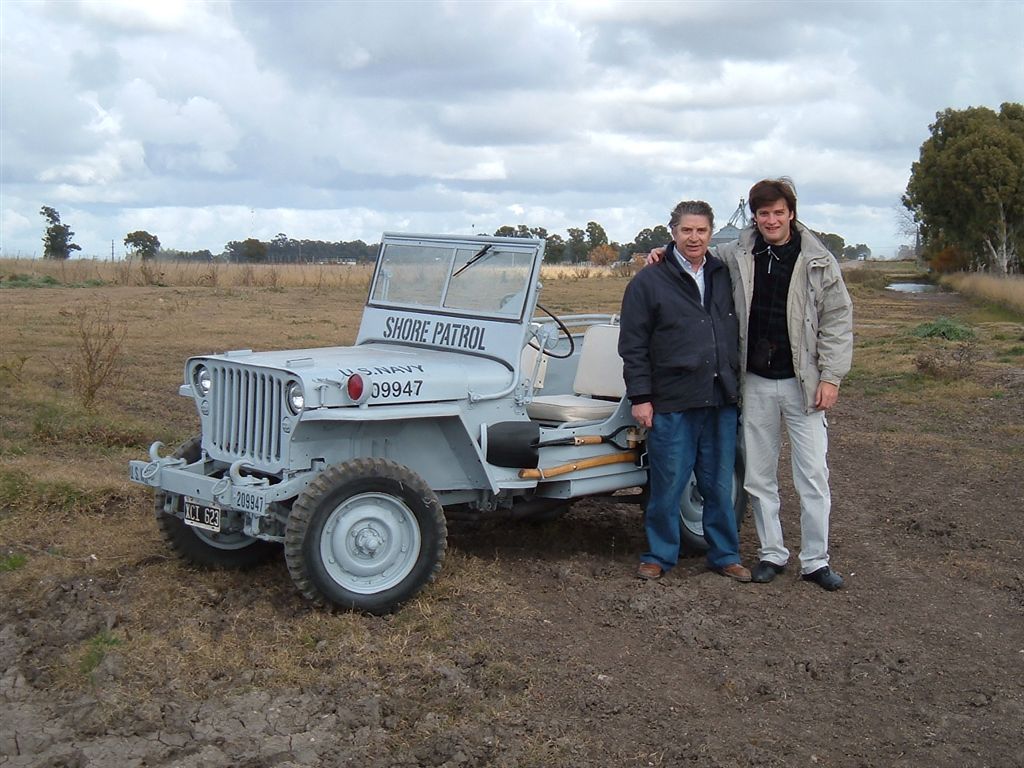 Here's a shore patrol motor cycle from the G503 page: